2024 Enrolments are now open. Enquires welcome. Please phone
9457 2259
Matsuri Day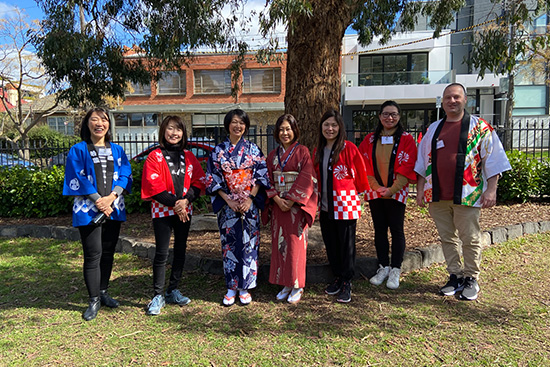 On Wednesday 31st August the school held its annual Matsuri Day for the first time since 2019. It was a wonderful day of colour and culture, which started with an entertaining assembly including Japanese Taiko drums.
The students spent the day in mixed-age groups completing a variety of different activities, including origami and making Japanese fans. Many thanks to the teaching staff for their support through the day. Thank you to fantastic Year 6 students who led the mixed groups through the day.
Thank you to parent helpers for joining us through the day to make is so successful; Kana Stewart, Takako Ikeda, Momoko Moriya and Robert Sanosias and Yuki Brennan. Last, but not least, I would like to express my sincere thanks to our wonderful Japanese teachers, Ryoko DeCunto and Satoko Kuhlmann. Thank you for the enormous amount of work you put in to organise such a wonderful day for our community.