2023 Enrolments are now open. Enquires welcome. Please phone
9457 2259

Specialist Programs
We offer a number of specialist programs to enhance our curriculum at Heidelberg Primary School.
Japanese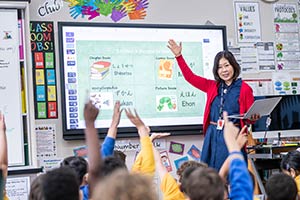 Japanese is taught from Foundation to Year 6. The focus of the Japanese program is to not only teach students language skills but to foster an appreciation and awareness of Japanese culture. Over seven years students learn to use the Japanese language by participating in a range of diverse learning tasks which are hands on and engaging to all types of learners.
Every year the school celebrates all things Japanese during Matsuri Day. On this day, all students are put into multi aged groups and rotated through several hands-on activities designed to enrich and inspire the Japanese learning experience.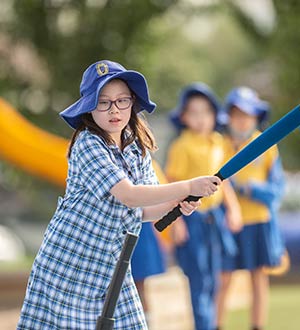 Health & Physical Education (HPE)
Heidelberg Primary School sets out to encourage the enjoyment of physical activity and we participate in a wide variety of team and individual inter-school sporting events. A Perceptual Motor Program is run for Foundation, Grade 1 and 2 students and all students participate in Physical Education each week.
We are fortunate to have a heated indoor swimming pool, an extremely rare asset among government schools. All grades have access to the pool, where learn-to-swim and water safety programs are conducted in a safe and caring environment throughout the year.
As a part of our program on health, we emphasise the student's own worth, and their understanding of the worth of others, their dignity and rights as individuals, and as members of groups. Students develop an understanding of the use of food to provide nutrients for growth, energy, repair, and regulation of the body's physical functions.
Visual Art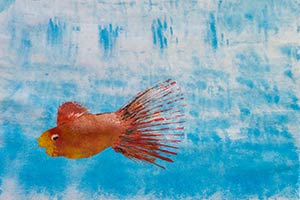 Visual Art is highly valued at Heidelberg Primary School. All students participate in a Visual Arts program designed to foster creativity and imagination whereby children express their understanding of the world. Performing arts is an integral part of our teaching and learning program and the students are always proud to perform at assemblies and school functions.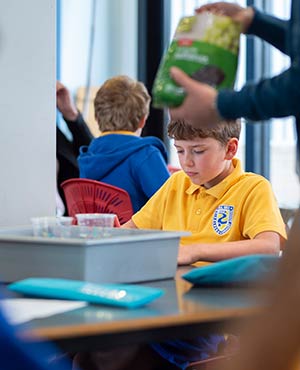 Science
The school has a dedicated science room with a large range of modern equipment and resources. All grade levels from Foundation to Grade Six participate in science classes conducted by a specialist teacher on a weekly basis.
The focus for the younger students (Foundation to Gr2) is to foster in them a greater appreciation and love of science through a variety of experiences and explorations. They are also encouraged to bring things to class with a "science flavour" – books, objects of interest, observations, etc. – to share with others in a "Science Talk" segment. The students' contributions are then used to stimulate further discussion and investigation.
For the senior students (Gr3 to Gr6), a range of science ideas and concepts are dealt with in much greater detail. They are encouraged to follow the Science Method – Ask a Question; Do Background Research; Construct a Hypothesis; Test with an Experiment; Analyse Data and Draw Conclusion; Report Results – when carrying out practical investigations and experiments.
Library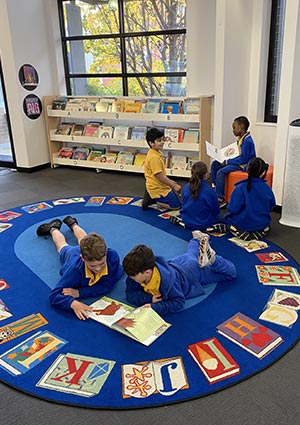 Heidelberg Primary School is fortunate to have a wonderful library that is used by all students across the school. Located in the centre of our BER building, the open-planned and flexible learning space provides opportunities for students to engage with a wide and rich variety of texts. All classes have a library session each week with their teacher, supported by the teacher/librarian, in which they listen to stories, talk about books, have quiet reading time and the opportunity to browse and borrow from the up-to-date library collection of books.
Book Week is an exciting annual literary celebration at Heidelberg Primary School to promote literature and literacy in our school.
Book Week celebrations include:
classroom literature activities focusing on the CBCA (Children's Book Council of Australia) shortlisted books
a fabulous whole school Book Week Dress Up Parade